United Power & Battery Corporation is one of the nation's largest independent UPS sales and service organizations and is committed to providing the most cost effective and comprehensive coverage for all your power protection needs.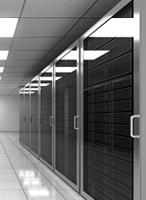 We are a leading supplier of power generation and power protection equipment with the "know how" to specify, install, maintain and service the critical support equipment. We understand that every application is unique and that a single manufacturer's products may not provide the right solution to meet those needs. Distributing more than a thousand products from dozens of manufacturer's, United Power & Battery is sure to have the products available to fit your applications needs.
With all the choices available in the power protection industry today, figuring out which ones are right for you can be difficult. Our experienced staff can assist you in determining what products will fit your application now and help you plan for the future. Our equipment recommendations continually out perform and outlast what our competitors call "solid solutions". Having the ability to choose from a wide range of products ensures that you will be getting the right solution for your unique application.
United Power & Battery is here to work with your company. We hope you will view us as a business partner and a resource regarding any aspect of your critical power protection needs. Offering the most reliable, cost-efficient power protection and power supply solutions available in the market has lead us to the top of the industry. Having the experience and the ability to specify install and service this equipment has made us an industry leader.